Promotion to Owner (Free Parking Analysis)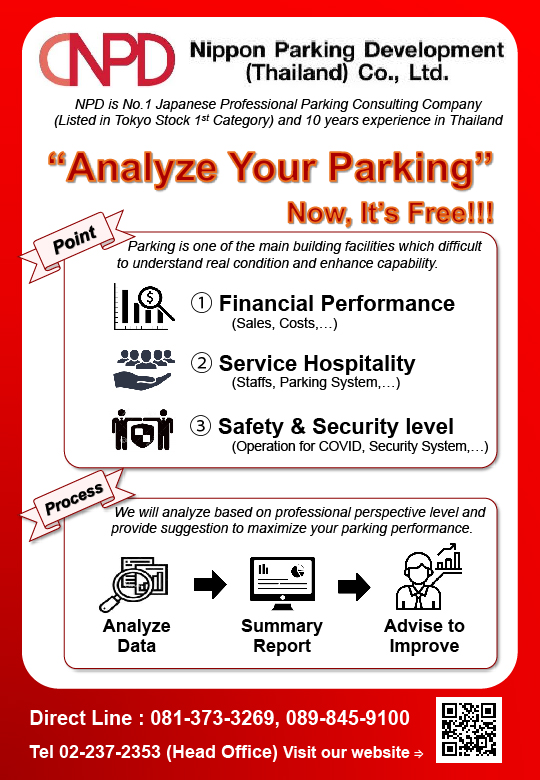 Analyze your parking "Now" it's FREE.
For the important point, the Parking is one of the main building facilities which difficult to understand real condition and enhance capability. We will analyze based on professional perspective level and provide suggestion to maximize your parking performance.